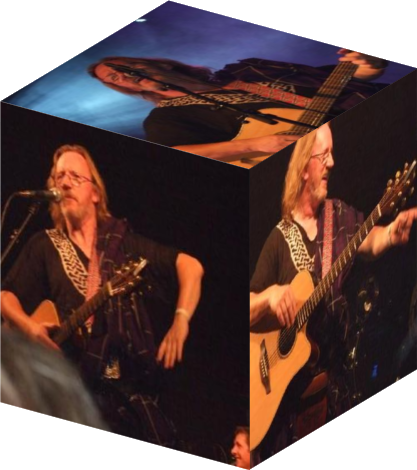 Bob Ferguson Singer/Songwriter
Bob Ferguson has been performing for many years around the world.He is the lead singer of Celtic Bands such as Beggars Row, Celtic Hearts, Celtic Crazy Clan and Celtic Horizon.
To date Bob has been recorded on 11 albums and is presently recording 3 solo albums. 3 more albums are planned for Bob's other bands in the next year.
To go to Bob Ferguson's main website click on the photo
Bob has performed at festivals in countries such Russia, USA, Israel, Denmark, Norway, Germany, Belgium, Ireland, Wales, England.
Bob has also performed on TV and as a Singer/Songwriter has written and recorded many of his own songs.
DOUBLE CD RELEASE OF BOB'S OWN SONGS DUE IN APRIL 2013
Bob has several alternative solo acts. However under his own name he performs mostly his own songs and traditional Scottish Folk Songs.
To enquire about booking Bob Ferguson go to the Bookings page.
hey everyone on 23rd October Bob appeared on Celtic music radio. The show was called Ciaran Dorris Sunday Session and you can listen to the show on http://www.celticmusicradio.net It's a sort of Desert Island discs format where Bob was a castaway and some of his own and others songs were played during the show. Hope you all tuned in. As a castaway on the show Bob had to imagine being on a desert Island for a week and only allowed certain items with him--tune in to find out what hahahaha!!!
CELTIC MUSIC EUROPE