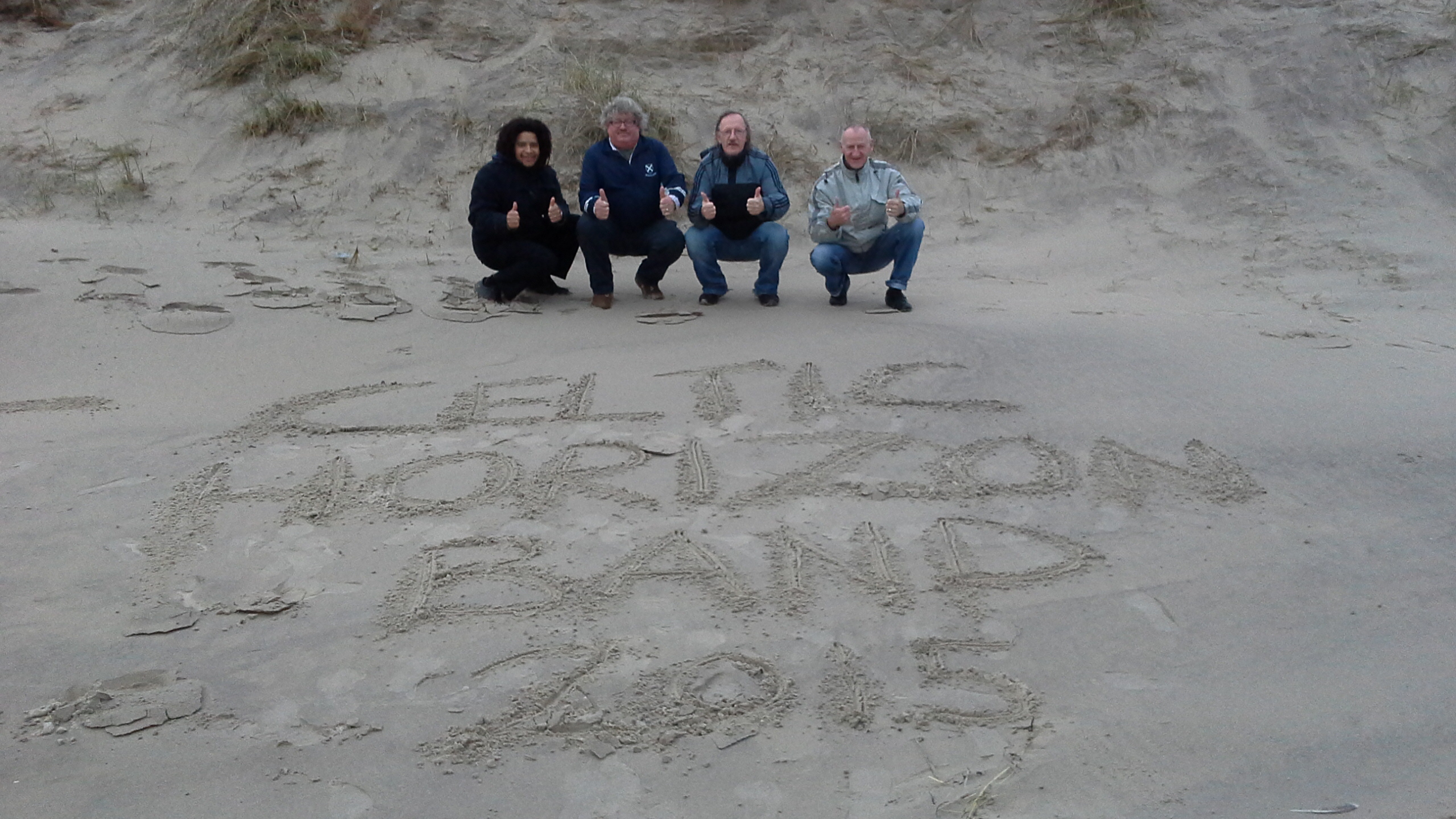 Celtic Horizon have been full time Musicians for many years now. Celtic Horizon formed in 2000 and have toured extensively around the Uk and Europe.Both being lead vocalists gives us a big sound for a duo. We are also lead vocalists in our other bands Beggars Row, Celtic Hearts, The Triple Scots and Celtic Horizon Big Band.

Celtic Horizon have perfomed at al types of concerts from the smallest to large festivals including a few famous Scottish castles.

As of October 2009 Celtic Horizon have recorded 4 CDs and no 5 is already in the planning including an Accapela Cd in partnership with all the vocalists in Celtic Horizon, Triple Scots and Celtic Hearts.


Celtic Horizon perform "Scots songs","Irish Songs",Traditional folk songs and Contemporary celtic music folk songs.Such as Enya, The Dubliners,Runrig,Mary Black,Pogues,Christy Moore,the Corries,Brian McNeil, Eric Bogle,Dougie Maclean,Alan Taylor,Ron Kavanna and many more Celtic music songs by other Celtic bands.. We also sing many of our own songs also.

Celtic music tunes such as "The Lonesome Boatman","For the love of a Princess"(Braveheart film), "The Gael" by Dougie Mclean (Last of the Mohicans film)And "Peaceful Waters" a gentle celtic music melody written by Bob and all played on Celtic whistle.
Celtic songs like "Waltzing Matilda","Caledonia","Auld Lang Syne", "I'll tell my ma", "whisky in the jar", "Loch Lomond", "leaving of Liverpool",Mason's Apron"Ye Jacobites",Killiecrankie", "Mountain Dew", Flower of Scotland", "Scotland the Brave",Irish Rover",Wild Mountain Thyme,Willie Mcbride,Skye boat song, Galway Shawl.
Age wise we are over twenty one Celtic years slightly by a lot of years-ughhh!
Before joining Beggars Row Neil had played with Crann Tarra and the Incredible String band among others
I(Bob)played with Spinning Wheel and then the Indigineous Citizens before first forming Beggars Row for the Culross festival in 1996 it disbanded and then I formed a new line up in 1997 along with Ian Raymond and although it has changed slightly in members we now have a settled line up.