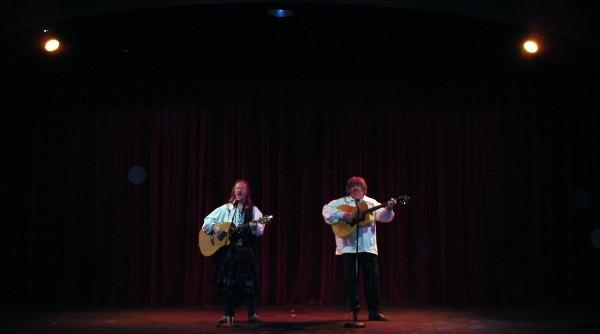 Celtic Horizon have perfomed worldwide as full time musicians for several years.

Performing Scottish and Irish Celtic Folk Music at venues from small Folk Clubs to large folk festivals.

In Europe, the USA, middle east and Russia, Bob and Neil have toured successfully over the years.

Bob and Neil perform with other bands such as Beggars Row, Celtic Hearts, The Triple Scots, Celtic Horizon Big band and Bob also performs solo as The Parody Man of Scotland .As of October 2009 they have recorded 9 CD albums. The albums have been recorded between all their bands. As you read this 3 more albums are in production to make the total 12 albums by march 2010.