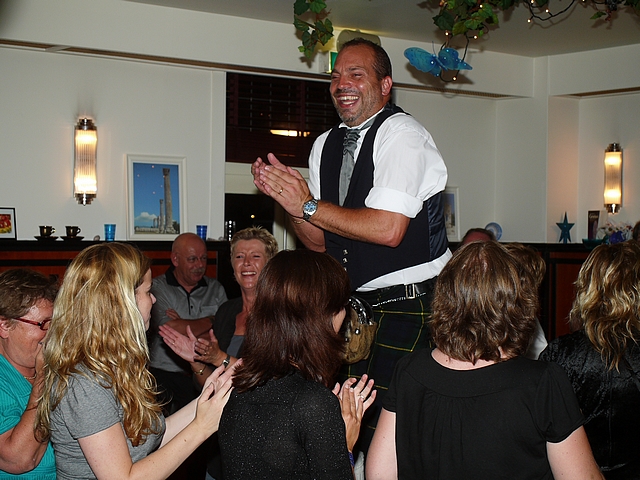 CELTIC CRAZY CLAN BAND
Celtic Crazy Clan Band are made up of five musicians.

Bob Ferguson on lead vocals, guitar, harmonica, mandolin,whistles and bodhran.

Neil Nicholson on lead vocals, keyboards, guitar,

Judith Leijendekker lead vocals, flute.

Menno Schilstra lead vocals, bass, whistles, mandolin, harmonica

Bas Meijer Fiddle and funny dancing.